Stop Smoking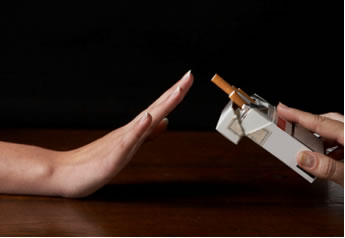 If Your Ready To Stop Smoking: Finding The Answer is ready to help. In 1 or 3 sessions.
How It Works
Using hypnosis, the subconscious mind can be re-programmed so that the unwanted smoking habit disappears. In their mind, the client transfers the pleasure they get from smoking to something more beneficial for themselves to enhance their lives. You'll work with your mind, not with will power alone and stop that smoking habit. We also ensure clients don't transfer the habit to other things instead such as over-eating which some clients are understandable concerned about. You can choose the 1 or 3 session format but clients with certain medical conditions or issues may prefer to attend three sessions over three weeks. Don't worry were here to help you and will support you in whatever you decide. We often hypnotise clients so they experience how it feels so find out for yourself and take that next step.
The Sessions
Firstly we explore what damage smoking does to your health. It is a habit that is very likely to lead to a premature death and does nothing for you other than to destroy your health, empty your pockets, make you smell and shorten your life. This approach helps you form the right frame of mind to become a non-smoker. Then we explain to you of exactly what we will say and do and not continue until you completely understand and give your permission. Then the positive therapeutic collaboration between the therapist and your subconscious mind help you do the rest.
You will leave the session having acquired knowledge to help yourself further having experienced a new way of helping yourself. You'll also be given a leaflet containing positive thinking tips to help you further as you embark on your new life of Extra ENERGY, Improved HEALTH, LIFE and WEALTH.
Immediate Benefits Of Stopping Smoking (Source ASH)
After just 20 minutes your blood pressure & pulse return to normal
After 8 hours the nicotine & carbon monoxide levels in your system are halved.
After just 24 hours, carbon monoxide is eliminated from your body and your lungs start to clear out mucus & other smoking debris.
After 48 hours all nicotine leaves your body & your ability to taste & smell greatly improves.
After 72 hours your breathing is easier and your energy levels rise.
Some Smoking Statistics:
There are over 330 smoking related deaths in the UK every day. More than the deaths from road accidents, Aids, drug abuse, suicides and alcohol put together. A 2004 report by The British Medical Association reports that smoking damages almost all aspects of sexual, reproductive and child health, causes impotence and is responsible for many miscarriages. It reduces the chances of successful IVF treatment and is implicated in cases of cervical cancer.
Smokers die 10 years younger on average than non smokers.
Let Finding The Answer help.
Phone: 01792 650216 or
Email: info@findingtheanswer.co.uk
It costs nothing to ask ………..and I'm here to help.